Best Vibrator of 2019 for Clitoral Stimulation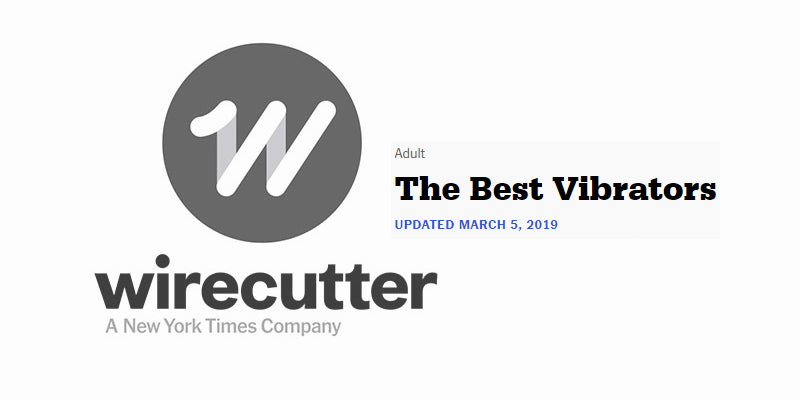 Zumio was excited to make Wirecutters list for The Top 5 Best Vibrators of 2019
After 75 hours of research—including reading hundreds of reviews of 55 best-selling models, interviewing sex researcher Debra Herbenick and five other experts, crowdsourcing opinions from enthusiasts, and analyzing data from seven testers who tried eight different models— Wirecutter came up with their list of the Top 5 Vibrators. The Zumio X made the list "for precise stimulation". Here's what they had to say:
This toy's oscillating stem is the best thing we have found for focusing intense stimulation on the most sensitive parts of the vulva and clitoris. The Zumio has the narrowest tip of any vibrator we have seen, concentrating and intensifying the vibrations within a relatively small surface area. The small, rounded tip and lightweight, easy-to-control handle also make it a great choice for partner play, or for people with arthritis or limited use of their hands.
READ WIRECUTTER's TOP 5 VIBRATORS of 2019 LIST
Try Zumio
The are 4 Zumio mododel. Each is made of different materials, with a special-shaped tip, and shaft length delivering a uniquely pleasurable experience. All Zumio models have adjustable intensity controls, are easy to use, and work wonders.
Own Your Orgasm
Zumio's clitoral stimulator has patented SpiroTip™ rotation technology that lets you pinpoint your exact pleasure spots for the most satisfying orgasm imaginable.
Experience it for yourself!