Zumio Teams with Dr. Emily Morse and Sex with Emily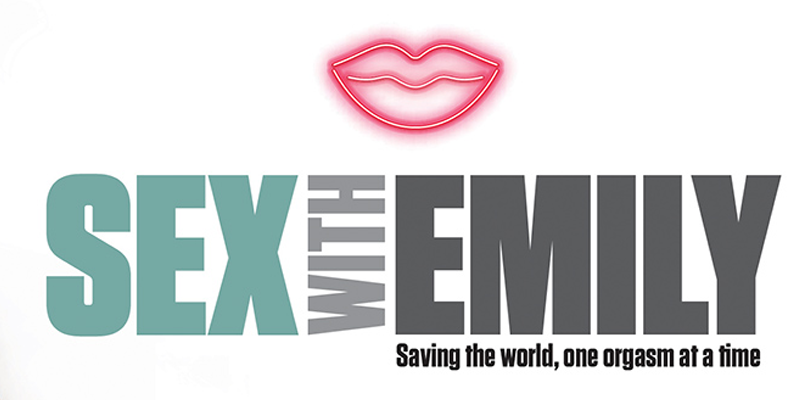 When a big part of your job is helping the nation understand the benefits of pleasure products, it's rare that a new toy slips under your radar. But, when it happens, you do something about it! This was the case when a listener called into Dr. Emily Morse's
Sex with Emily
radio show on SiriusXM a couple months ago.
Emily recalled the event on her top-rated podcast of the same name. "The other day, a woman called into the radio show and asked me if I'd tried a toy called Zumio yet," Morse said. "Shockingly, I had not! So, I reached out to see if they'd send me one – which they very kindly did. Let me just say: Stop. The. Presses. This thing is totally different."
The result of this happy discovery led to a collaboration between the brand and the
Sex with Emily
media platforms, across which Emily has been spreading the news of Zumio's "Pleasure Revolution" to her vast, sex-positive audience.
Although the product may have been new to Emily, consumers have made Zumio one of the fastest-growing products on the global market since its introduction three years ago, largely due to what it ISN'T… It's not a vibrator, and it's not designed for any specific gender or body part. Instead, it quickly rotates its small, round tip to allow pinpoint stimulation of whatever it touches.
"Zumio is really all about exploration," explains Joan Highet, the brand's Chief Retail Officer. "Our customers quickly find out they can use Zumio to learn about their bodies like never before. We're thrilled to have Emily share that message with her fans."
Working together with Zumio, Emily and the
Sex with Emily
team are creating content to build awareness for the product. And because her podcast that sees over 1.5 Million unique downloads per month, Zumio's pretty sure Emily will be able to make up for letting them sneak passed her for so long. For more information on Zumio, US retailers are urged to contact East Coast News at
sales@ecn.com
, or by visiting www.dreampress.myzumio.com. To learn more about Emily Morse and the
Sex with Emily
media platforms, visit
www.sexwithemily.com
or email
marketing@sexwithemily.com
.
Try Zumio
The are 4 Zumio mododel. Each is made of different materials, with a special-shaped tip, and shaft length delivering a uniquely pleasurable experience. All Zumio models have adjustable intensity controls, are easy to use, and work wonders.
Own Your Orgasm
Zumio's clitoral stimulator has patented SpiroTip™ rotation technology that lets you pinpoint your exact pleasure spots for the most satisfying orgasm imaginable.
Experience it for yourself!