JimmyJane Focus vs. Zumio: What Sexperts Say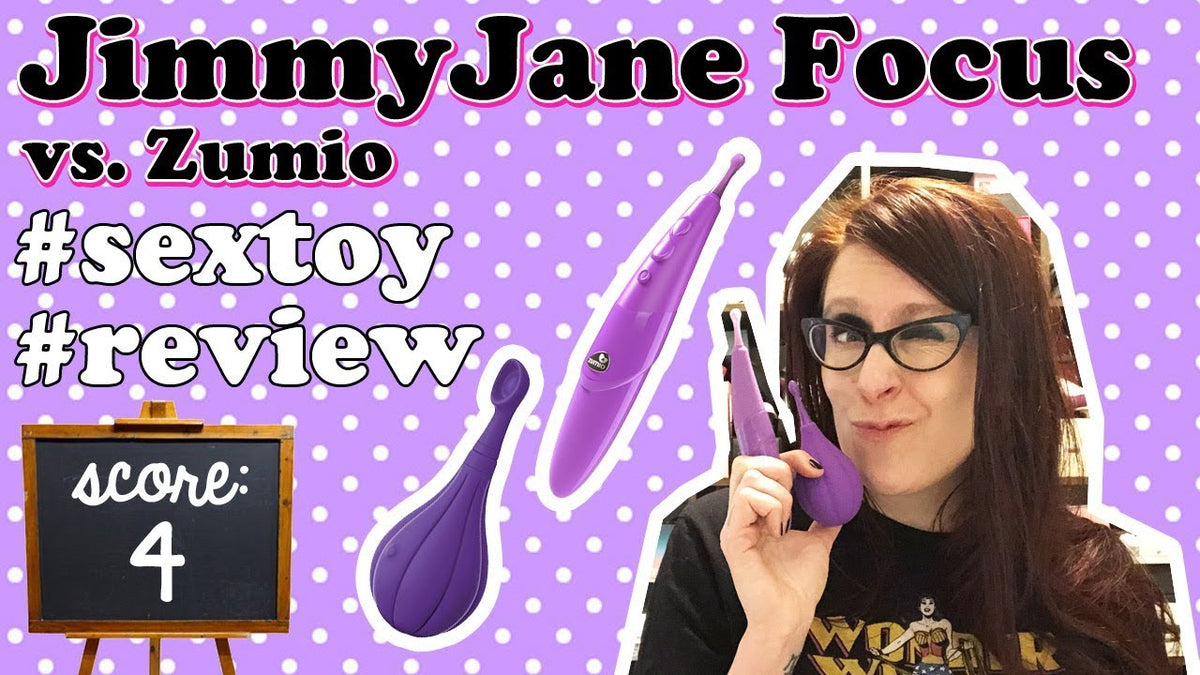 In the small world of sex toy enthusiasts, Zumio has become a bit of a celebrity. The unique revolution technology plus vibration free handle creates unique pleasure experiences for every body. So it's only natural that new products would try to mimic the experience.
Such was the case with the JimmyJane Focus, a vibrator with a new form factor that has been compared to Zumio. Hear what these sexperts have to say about the two devices:
Miss Ruby: JimmyJane Focus Review
Bearing a not-suspicious-at-all resemblance to the highly popular

Zumio

toys, the Focus is Jimmyjane's answer to nobody's question for a super-high frequency sonic clitoral vibrator.

Ultra pin point stimulation became a renewed 'in' thing a little while ago when Zumio released its line of toys (those toys will take any pin-point stimulation lover to their knees… they're very intense).

So I mean, hey, some people who loved the Zumios (or want to try the Zumios) might feel a natural, inexplicable pull to buy the

Jimmyjane Focus

. Well, resist it

spend $50 more at SheVibe and get the

Zumio X

(for hardcore pin-point zealots) or the

Zumio S

(my personal fave).
Read full review by Miss Ruby here
Emmeline Peaches: JimmyJane Focus Vibrator Review
"The Jimmyjane Focus Sonic Rechargeable Pinpoint Vibrator is Jimmyjane's offer in the sonic pulsating market that has previously belonged almost exclusively to Zumio"
"And where the Zumio feels great the Jimmyjane Focus Sonic Rechargeable Pinpoint Vibrator feels…well…intrusive."
"What I can take from this review (and what I hope helps you) is that the Zumio has perfected its art and is the better purchase by far."
Read full review by Emmeline Peaches here.
Try Zumio
The are 4 Zumio mododel. Each is made of different materials, with a special-shaped tip, and shaft length delivering a uniquely pleasurable experience. All Zumio models have adjustable intensity controls, are easy to use, and work wonders.
Own Your Orgasm
Zumio's clitoral stimulator has patented SpiroTip™ rotation technology that lets you pinpoint your exact pleasure spots for the most satisfying orgasm imaginable.
Experience it for yourself!