Sex Tech With Zumio & Bryony Cole | Precision Stimulation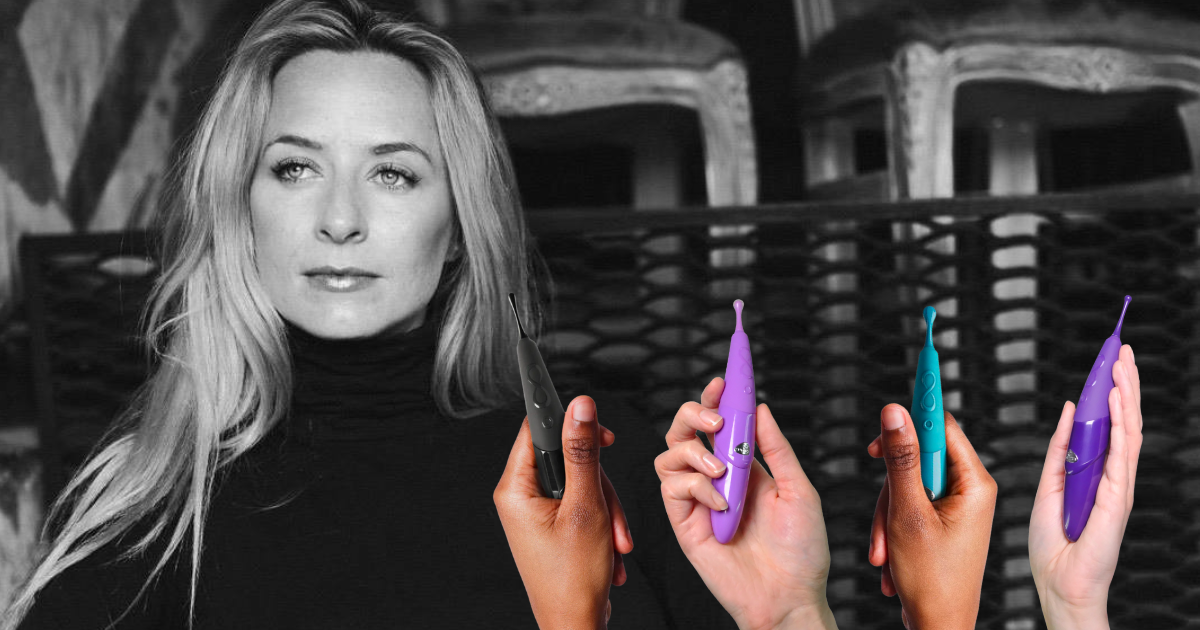 In this interview, Elisa Kurylowicz interviews Sex Tech expert Bryony Cole on the rotating feeling unique to Zumio products. Why is Zumio so much better than your own finger or a vibrator? 
Elisa Kurylowicz
We need to sort of describe what sex tech means.


Bryony Cole 
Yes I agree. I think everyone thinks about sex tech and thinks you're talking about robots when in fact, sex tech is so much more than robots. It's anything to do with sexuality, our sexuality, and how that intersects with technology. So that can mean the apps on our phone. That can mean of course, sex toys.
Elisa Kurylowicz 
Something that I have just learned literally today is that the sex tech industry is an $84 billion industry right now. Hello?
Bryony Cole 
Or I think, think, I think by tomorrow it's 124 billion.
Elisa Kurylowicz 
Okay. So Zumio, I'm turning this on right now. Is this included, is the purchasing of this toy included in that like, like where does that number come from?
Bryony Cole
Yeah, a hundred percent. So, so Zumio one of my faves. I consider myself a power user of that text tech, but yeah. And there's, you know, even though that's a fairly small object, you know, size a bit bigger than a normal pen or something, there's so much technology inside the Zumio, um, that makes it sex tech that's incredible. And technology is a tool that allows us to do things. It's a tool that allows us to achieve X or Y. Um, then, then certainly Zumio is included because it's obvious, like how does it get that precision pinpoint stimulation? Oh, amazing electronics in innovation. So many women think about sex toys and their default go to is a vibrator, you know, in their mind, they're coming up with like a bullet. Or, um, or, you know, the suction toys or air pressure technology. And that sort of for beginners is where it stops, where they don't think about actually something like a Zumio where it's precision. And it's, it doesn't look FLIC is, is actually another option for a sex toy that gives you a completely new way to enjoy yourself and experience your body.
This, this one in particular though, like when this came out, there was nothing else like it on the market. I mean, it definitely looks like a tool and I love the fact that it was designed by women, for women. So the concept is all for women trying to sort of simulate the finger and the rotation. So I love that this is a rotator, it's such an interesting feeling. 
Elisa Kurylowicz 
It's such an interesting feeling because you can make it pinpoint right at the end, or you can use like the entire shaft. Yes. Like if you put it on its side. Yes. And it's not like gonna make your hand numb at the end of the day. Like, it doesn't even really vibrate down here, you know?
Bryony Cole 
No, it doesn't. And it kind of does the work that, as you said, like you would do with your own fingertips, but better, like a lot, like.
Elisa Kurylowicz 
20,000 times better. It.
Bryony Cole 
Doesn't get tired. Um, you can, it's totally flexible. You can, and, and that sort of, when you press down how that control and that vibration changes, once you it's sort of like learning the new tool and once you do, you're like, oh, I know how I'm going to use this this time. Um, and you get to know the, the sort of the way that it presses against you and the way that you can control it as you would your own finger, which is kind of like, I love it, cuz it's kind of like this extension of, of your own body, but it's just like so much stronger and it's never tiring.
Elisa Kurylowicz 
I wanna ask you another sex tech question, because we mentioned that the Zumio X was the first one and it has evolved into all of these other things. Is there, um, I feel like I said, when this one was created, it was one of the only of its kind are in the sex tech community. Are people catching on that? These types of pleasure devices are so popular and women are loving them. Women and men are loving them.
Bryony Cole 
What has caught on in the last couple of years is this notion that sexual pleasure and sexual wellness is to do with your whole body. In fact, sexual wellness has caught on as a concept. And so with that has come different explorations of what different sex toys might look like that don't include just a phallic object. And I think what's happened is people have learned more about the clitoris, mostly like as a pleasure. 
Elisa Kurylowicz 
They found the clitoris!
Bryony Cole   
They found it. What was it in 1995, 1998, they mapped the internal cists. Like finally, you know, again, so recent it's kind of in line with masturbation may, we've just been learning and learning more and more about women's bodies, what it is to masturbate different masturbation techniques. Like all of this knowledge is so recent. And so with that in the sex tech community, people are playing with different ideas or concepts or products and going, well, how does this work to a body? How does this work to enhance like the experience of C stimulation?
Bryony Cole 
And then so pinpoint technology I think is, is picking up more. Yes, exactly. We all have different bodies and we all have different sensations that we like and different pleasure systems and that may have to do with the size and shape of your body. But it also just may have to do with your own personal preference.
Bryony Cole 
And it changes over time too. Like you might go from loving the eye to the X and change over time. Just the same as like, I don't masturbate to the same things in my mind that I did when I was 16 certainly yeah. You know, like totally by doing then probably a crush that I, you know, saw at dance class or something that sounds so well passioned. But our sexuality, our sexual tastes, our sexual preferences. They do change over time. That's fine, in fact celebrate that. And that's why I think it's so cool that Zumio have like all these different styles and products. Maybe one day you do want something different or one year you feel like, ah, I'm don't want it to be so pinpointed or I want it diffused over my body or actually, you know what, I love using this on my nipples and this one feels better on my nipples. So I think that's, yeah, you've just gotta again, back to like exploring your body and why masturbation is important is just be open to using different tools and your hands and different sensations to really think about what is pleasure to me today.
Try Zumio
The are 4 Zumio mododel. Each is made of different materials, with a special-shaped tip, and shaft length delivering a uniquely pleasurable experience. All Zumio models have adjustable intensity controls, are easy to use, and work wonders.
Own Your Orgasm
Zumio's clitoral stimulator has patented SpiroTip™ rotation technology that lets you pinpoint your exact pleasure spots for the most satisfying orgasm imaginable.
Experience it for yourself!