Sex and Technology – Should Technology Be Invited Into the Bedroom?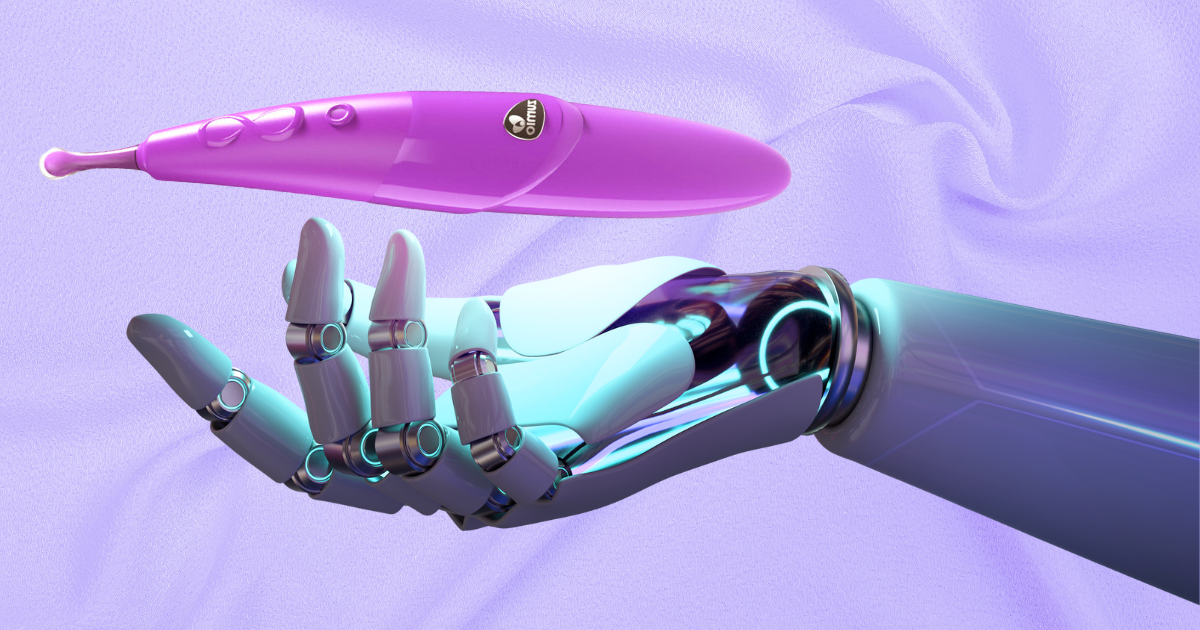 Now I am not suggesting that the only place you should have sex, is in your bedroom. Sex in any room in your home is adventurous and spices up your sexual experience, whether you are enjoying an interlude on your own or with a partner. The happiest people are those that try new things in the bedroom. We love novelty and new experiences help create bonds.
For many decades, sex toys were limited in their functionality or maybe lacked imagination – blobs that either were shaped like a man's penis to simulate penetration or a rumbling toy that vibrated at a low frequency. That has obviously changed over the last number of years as product designers have become more creative and people have become more educated about the benefits of bringing sex toys into their sexual experiences. People are more demanding about choices and wanting to experience what works for them, especially people with vaginas where the orgasm gap between people with vaginas and people with penises is so wide. 
For those of us that appreciate stats, a significant number of people with vaginas, climaxing is anything but easy. Anywhere from 10-15% of women have never had an orgasm and a significant higher percentage cannot orgasm through intercourse alone. There are many factors affecting why this is so but sex toys often help in most situations. 
According to Justin Lehmiller, a social psychologist and Kinsey Institute research, whether our sex lives will be better in the years ahead depends on how we manage the risks and benefits of "sextech, the wide range of new technologies that aim to enhance our experience of sex". but also https://www.wsj.com/articles/how-tech-will-change-sex-and-intimacy-for-better-and-worse-11615003201
Dr. Lehmiller talks about the next generation of sex toys and the ability to transform our lives for the good to help us explore our sexuality and boost intimacy and connection with our partners, providing both sex and intimacy and other comforting behaviors. 
Today, the choices are limitless as there is an increasing trend in consumer use and development of smart sex toys that hit a peak during the pandemic but will continue to do so over the years to come. Products that heighten the experience like remote-control sex toys or using biometrics to provide temperature readings and measuring orgasm levels are prevalent in the market today. Technology intended to augment the human sexual experience will at some point go mainstream.  Sex, games, sex simulators and virtual sex are all available today to help live out our sexual fantasies and elevate, customize and improve our overall experience. 
Advanced tech products like Zumio were designed to help people with vaginas (although men love the product too) explore their bodies, support climaxing solo or with a partner, and enjoy and achieve a heightened sexual awareness and response.  The precision tip on Zumio products has a unique patent spinning rotation with no vibration that is great for all kinds of experiences and relationships. What makes this product one of a kind in the market, is the concentrated energy rotating from the tiny tip. The rotations per minute combined with the pinpoint tip is an experience unmatched in the market today. 
The hope as we continue down this path is to use these products to complement our intimate lives with people and not replace our natural human interactions and experience. To continue to meet and have sex but heighten our relationships supported by technology.
Try Zumio
The are 4 Zumio mododel. Each is made of different materials, with a special-shaped tip, and shaft length delivering a uniquely pleasurable experience. All Zumio models have adjustable intensity controls, are easy to use, and work wonders.
Own Your Orgasm
Zumio's clitoral stimulator has patented SpiroTip™ rotation technology that lets you pinpoint your exact pleasure spots for the most satisfying orgasm imaginable.
Experience it for yourself!