Zumio Wins 2021 A'Design Award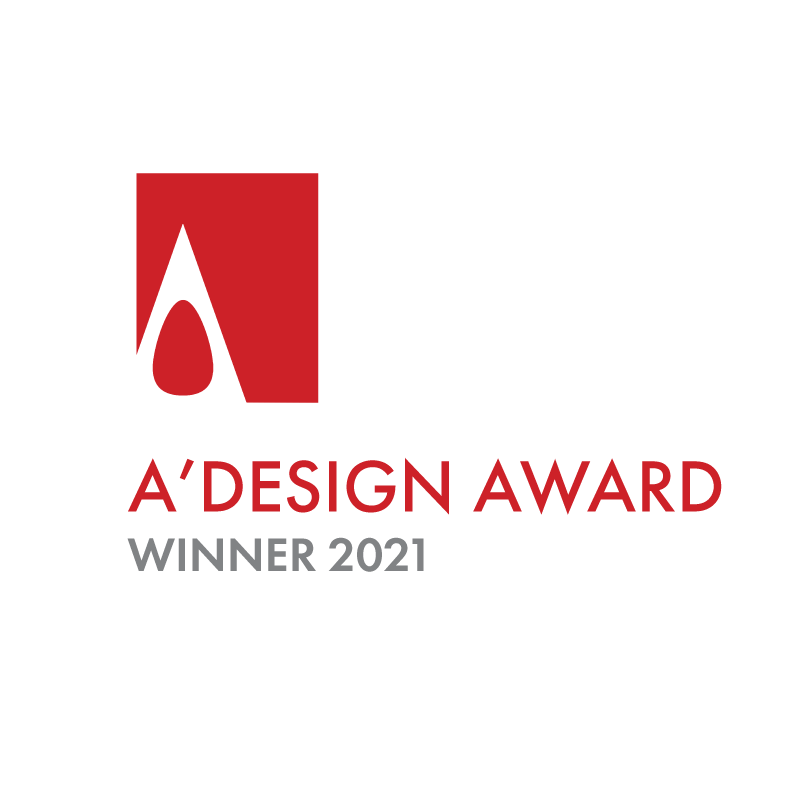 Zumio, a brand known for their innovative pleasure products that focus on patented rotation technology for stimulation, announced today that their newest model— Zumio-i— was named a SILVER winner in the coveted 2021 A' Design Awards.
 The A' Design Awards are the world's largest and most influential design competition, featuring winners across 104 design discipline categories. An internationally influential jury panel, based in Milan Italy, is composed of established scholars, creative design professionals and experienced entrepreneurs who use a blind-peer review approach to judging each product entry. Securing the A' Design Award Winner Logo for your product is considered the highest achievement in design. When it comes to sexual exploration, Zumio is first in class for their approach to designing pleasure products that offer an unmatched user experience in the industry today. Case in point the Zumio-i, which launched April 2021 and is already an award-winning product.
"We are thrilled to receive this honor from the A' Design Award Judging panel," says Kevin Bailey, CEO of Zumio. "This accolade is further recognition that the Zumio products are breaking the sex toy mold by introducing rotation technology, a brand new way to explore unique personal pleasure journeys and enhance partner relationships."
Zumio-i, which was designed in partnership with
Design 1st,
was named a Silver A' Design Award winner specifically in the 'Adult Toys and Products Design' category for its groundbreaking design and technology capabilities. These unique capabilities include:
Patented SpiroTipTM rotating motion technology for clitoral stimulation arousal with concentrated energy that creates an elliptical rotation pattern. Existing products on the market use a vibrating motor to produce the sensation, while Zumio pushed the technology using a clutch motor and a rotating technology to mimic the motion of fingers.
Ultra-fine, tip that features a spoon-shaped cup for exploring areas of the vulva, clitoris and clitoral hood stimulating 8000 clitoral nerve endings just a few at a time. The tip covers a larger surface area, allowing pressure to disperse, making it an ideal product for first-time users.
Direct drive technology slows down the tip speed as gentle pressure is applied, adjusting the sensation feeling. The user controls touch and stimulation using tip to stem for the ultimate and enhanced stimulation exploration.
Ergonomic friendly grip that is simple to handle (much like a pen).
Spoon-shaped cap and curved rigid rotating stem rotates at speeds as high as 7000 rpm and can slow with touch pressure to pulsing at 300 rpm.
Eight intuitive speeds with a simple touch button interface for customized pleasure.
Environmentally friendly, all cardboard packaging and protective shipping materials.
You can purchase Zumio here:
https://dreampress.myzumio.com/buy-now/
--
About Zumio:
Zumio is an intimate lifestyle company that designs, develops, and manufactures premium pleasure products. The Zumio portfolio of products are luxurious by design and feature an innovative patented technology to provide a unique pleasure experience that is unmatched in the industry. In recent years, the company's innovations have received numerous adult industry international nominations and awards for product excellence and outstanding achievement, including Best Sex Toy of the Year, Best New Female Product and Best New Product. Zumio is a privately held company and products are sold in North America, Europe, Asia and Australia.
Try Zumio
The are 4 Zumio mododel. Each is made of different materials, with a special-shaped tip, and shaft length delivering a uniquely pleasurable experience. All Zumio models have adjustable intensity controls, are easy to use, and work wonders.
Own Your Orgasm
Zumio's clitoral stimulator has patented SpiroTip™ rotation technology that lets you pinpoint your exact pleasure spots for the most satisfying orgasm imaginable.
Experience it for yourself!